It is a fact that everyone will have joint discomfort at some point in their lives. The spine, particularly in the neck and lower back, knee, fingers, shoulders, fingers, and ankle, are typical sites of discomfort. There are several different types of joint pain, and they can have a variety of causes. There are several causes of joint discomfort, ranging from bad posture to cartilage wear and tear, recurrent muscle stress to ligament and tendon stress.

Direct bone trauma can occasionally cause discomfort in the knee joint. If you have direct trauma to the joint, some of you might even experience discomfort in the finger joints. In addition, there are many illnesses that have been linked to joint discomfort.
These include spondylitis, osteoarthritis, rheumatoid arthritis, spondylolisthesis, and other conditions of a similar nature.
Age-related changes in the joints can occasionally cause excruciating pain. You might feel the discomfort in your hip joint getting worse with age and need to see a doctor right away before it gets out of control. Moreover, stiffness, edoema, warmth, redness, strange sensations, and sometimes even numbness are present together with the pain in and around the joints.
Your range of motion will be limited if you wait a long time to get treatment for joint discomfort in your legs, elbows, or other joints. It may also lessen the person's existing activities, which would otherwise result in a lower quality of life.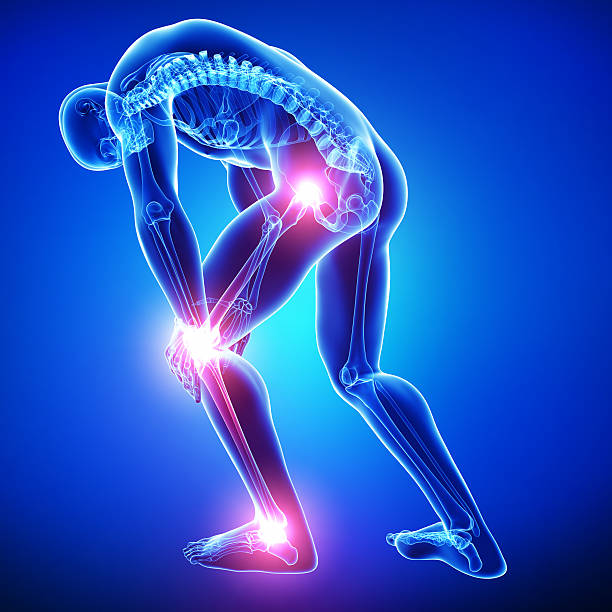 Symptoms
In some cases, your hand joint pain or any other joint pain will need you to see a doctor. You must make an appointment if you are unsure of the pain's cause and experiencing some unexplained symptoms. Some of those are:
The area around the joint section getting swollen up, tender, red, or even warm to touch
Pain persisting for 3 days and more
Having fever but without any other flu signs
Experienced any serious injury
The joints seem to be deformed
The joint becomes completely immobile
Suffering from major joint pain
Causes
There are various joint pain causes that you need to be aware of, and one of the major ones is arthritis. There are two forms to be noted, such as rheumatoid arthritis and osteoarthritis. Then you have joint pain reason to consider as well. Those are:
Lupus
Gout
Bursitis
Infectious diseases like mumps, influenza, and hepatitis
Any injury
Tendinitis
Chondromalacia of the patella
Infection of joint or the bone
Cancer
Joint overuse
Fibromyalgia
Sarcoidosis
Rickets
Osteoporosis
When to See Physiotherapist
If you experience any of the previously listed symptoms of joint pain, it is crucial that you consult a doctor for advice and medical care. You should get in touch with the experts right away if your shoulder joint pain is out of control or your thumb joint pain appears intolerable. The